Description of the Webinar:
The Midwest Big Data Innovation Hub presents the Data Science Student Groups (DSSG) webinar on Exploring Alternative Paths to Teaching Science. MBDH Outreach and Engagement Specialist and host J.D. Graham will be talking to science educators Sally Chang, David Lockett, and Tony Staubach about careers teaching science outside the traditional classroom through workshops, media, and community programs. Join us as these professionals give their perspectives on what this career journey looks like and how to prepare.


Date and Recording:
Wednesday, November 1, 2023
6:30–7:45 p.m. CT
Presenters: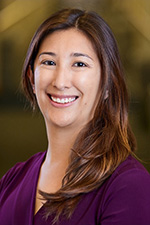 Dr. E. Sally Chang (she/her), a Genomics Education Specialist and Education Lead at the National Center for Biotechnology Information (NCBI), specializes in organizing workshops and supporting eukaryotic genome analysis outreach events. Her doctoral work at the University of Kansas and postdoctoral research at the National Human Genome Research Institute explored invertebrate genome and transcriptome sequences as valuable animal models for understanding regeneration and other biological processes. Dr. Chang's skills encompass evolutionary biology, instructional design, computational biology, training, curriculum development, teaching, and instructional design.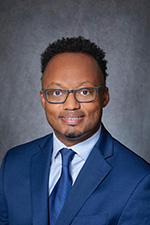 David Lockett joined the Meharry School of Applied Computational Sciences (SACS) in August 2021 as a Grants Development Specialist and K–12 Outreach. A former STEM and Computer Science Teacher, he most recently served as an Albert Einstein Distinguished Educator Fellow at the National Aeronautics and Space Administration (NASA) Office of STEM Engagement. His career includes significant initiatives in STEM and Computer Science and receiving a Congressional STEM Commendation and the International Society for Technology in Education (ISTE) STEM Professional Learning Network Award. In academia, Mr. Lockett participated in the Cultural Competence in Computing (3C) Fellows Program, which is a cohort-based professional development program that helps computing faculty, staff, postdoctoral researchers, graduate students, and professionals learn more about social science topics (such as identity, intersectionality, racism, bias, and discrimination) and how these topics impact computing environments. Mr. Lockett participates in multiple outreach programs with the goal to encourage and broaden participation in Computer and Data Science.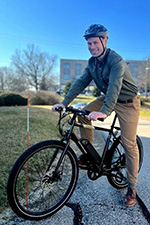 Tony Staubach is the Food Waste Diversion Specialist with Hamilton County R3Source. He previously served as an Extension Educator and an AmeriCorps VISTA member. He has a BA degree in History Education and an MS degree in Public Policy, specializing in Environmental Science. A Charles Ping Award winner and Waste360 40 Under 40 Award winner, Tony seeks to inspire peace by helping good people do great things.