Description of the Webinar:
In this webinar, we'll be joined by guests from the MOST Policy Initiative to hear about their work and what it's like to work in science policy and communications.


Date and Recording:
Friday, April 7, 2023
12:00–1:00 p.m. CT
Presenters: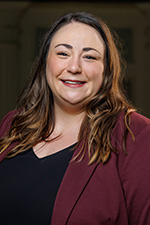 Dr. Brittany Whitley is the Executive Director of the MOST Policy Initiative. She earned her PhD in Molecular and Cellular Biology at the University of Washington–Seattle (UW). Prior to her dissertation research, she completed her BS degree in Neuroscience at Bucknell University and served for two years at the National Institutes for Health as a Postbaccalaureate Research Fellow. Brittany has worked enthusiastically to promote science accessibility for both policy makers and the public—as a Science Communication Fellow at the Pacific Science Center, Life Science Interpreter at the Seattle Aquarium, and Policy Director for the UW Graduate and Professional Senate. She is eager to work with legislators, scientists, and other stakeholders to support evidence-based policy making in Missouri.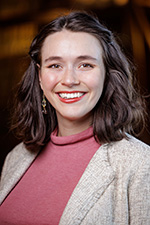 Dr. Sarah Anderson earned her BS degree in Pharmaceutical Sciences from Campbell University in 2017 and her PhD in Pharmaceutical Sciences from Texas Tech University Health Sciences Center in 2022. Her dissertation researched the potential of dental pulp-derived stem cells, a source of adult stem cells, as a therapy for the treatment of inflammatory bowel disease. Sarah spent her time in graduate school, when not in the lab, serving on the Graduate Student Association Committee and volunteering for Big Brothers Big Sisters. This time taught her that she valued community, learning about science, and talking about science. Her passion for science communication led her to the MOST fellowship, and she is excited to work with legislators and scientists to bring the best information forward for the people of Missouri.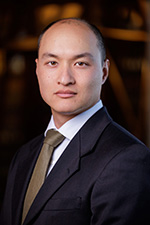 Dr. Tomotaroh (Tomy) Granzier-Nakajima earned a PhD in Physics from Pennsylvania State University in 2021. His dissertation work was primarily focused on the modification of the electronic and electrocatalytic properties of graphene via strain and heteroatom doping. He is also a member of the Commonwealth of Pennsylvania Science and Technology Policy Fellowship (COPA-STEP), a science policy group seeking to bridge the gap between the scientific community and policy makers in Pennsylvania. Tomy earned a BS degree in Physics and Mathematics from the University of Arizona and covers legislative policy topics related to energy and the environment.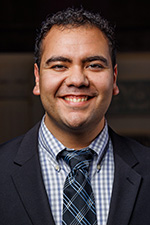 Dr. Ramon Martinez III earned his BS degree in Biochemistry and Molecular Biology as well as a BA degree in Psychology at the University of California, Santa Cruz. He then moved across the country to the University of Maryland, Baltimore, to further pursue a PhD in Pharmaceutical Sciences. His dissertation work focused on novel therapeutic agents that can selectively regulate cell signaling, which may prove a promising alternative to current standard cancer therapies. Ramon was involved in the NIH's Initiative for Maximizing Student Development Program that focused on helping diverse scientists bring their skills to biomedical research, and was an active member of the student government in graduate school. These experiences got him interested in promoting science accessibility, which he looks forward to working on as a MOST Fellow.