Description of the Webinar:
The Midwest Big Data Innovation Hub presents the Data Science Student Groups webinar on Mastering Science Communications: Insider Tips and Best Practices for Success, where your host J.D. Graham will be talking to experienced science communicators Briana Brown, Ben Rush, and Shifra Isaacs on the best practices for science writing, public speaking, social media, and more.


Date and Recording:
Tuesday, September 26, 2023
6:30–7:45 p.m. CT
Presenters: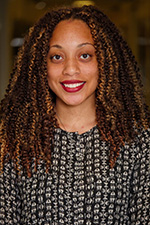 Briana Brown is an accomplished professional, navigating the convergence of nonprofit management, STEM innovation, and advocacy. With an unyielding commitment to fostering a more equitable society, Briana channels her fervor into empowering the next generation with knowledge and transformative skills in the ongoing struggle for social and racial justice. Formerly teaching Neuroscience and Biotechnology to middle school students in Houston, Briana transitioned into the nonprofit sector, serving as an Executive Leader to not only lead the development and operations for the organization, but also shape policies and bridge educational gaps for underrepresented communities in the STEM field. Briana received her BS degree in Biological Sciences and Secondary STEM/Math Education from Florida State University and an MEd degree in Educational Psychology, with a specialized focus on Research & Creativity, from Texas A&M University. Beyond her professional commitments, Briana loves to spend time outdoors and travel with her soon-to-be four-year-old daughter, Robyn.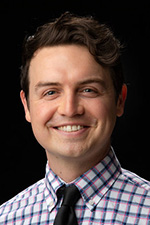 Ben Rush is a postdoctoral researcher at the University of Wisconsin–Madison (UW–Madison) and a small business owner. He completed his PhD also at UW–Madison, where he developed his skills in science communications. He has done a mix of podcasting, teaching improvisation, and performing stand-up and storytelling, which have informed how he goes about his research and his businesses. He formed Deeper Than Data Media originally for podcasting and now has taken the business into the AI-assisted communications realm using his background in data science and science communications. He enjoys being outdoors (always trying to balance screen time with green time), making his friends laugh, and chatting about all things sci-comm.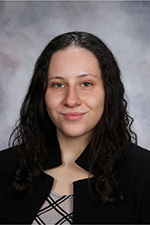 Shifra Isaacs is a versatile data science professional with experience spanning fintech, media, and education. Leveraging her BS degree in Business Analytics from Rutgers University, she has applied her analytical capabilities in data science roles at Annalect and honed her technical writing skills at Complexly, writing for Crash Course and DataLemur.com. Shifra is passionate about social impact and advancing diversity in STEM. They have been involved in empowering youth through tutoring and coding program, and look forward to continuing to merge their technical expertise with her commitment to education. Beyond work, Shifra enjoys music, reading, and constantly learning new things. Her adaptability, positive spirit, and effectiveness make her a standout in driving change across data-driven roles.