Description of the Webinar:
This webinar will discuss how to get involved in data science student organizations, the benefits of membership, challenges that leaders have faced, and advice on how to overcome challenges. Join us to learn more about the experiences of data science student organization leaders.


Date and Recording:
Tuesday, May 23, 2023
6:45–8:15 p.m. CT
Presenters: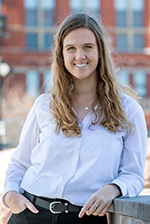 Elizabeth Gilbert Elizabeth is a Product Data Scientist at Cisco on the Duo 2FA team. Previously, Elizabeth worked as a Product Data Analyst at Olive, a healthcare administration automation company, and as a Data Scientist at Spatial.ai, a small geosocial data startup. She is passionate about using product data to empower users to have the best possible experience with technology. Elizabeth lives and works remotely from Cincinnati, Ohio, where she also leads the Cincinnati Data & Analytics Meetup. She has a BS degree in Data Analytics from The Ohio State University. During her time at Ohio State, she led in multiple roles on the Big Data and Analytics Association Executive Board. Outside of work, Elizabeth enjoys urban cycling and teaches Lindy Hop.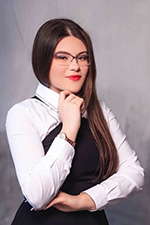 Oleksandra Tkachuk is a highly motivated and accomplished Computer Science freshman student from Ukraine. She is currently pursuing her bachelor's degree in Computer Science with honors notation from the Hutton Honors College. Oleksandra is the Junior Officer of the Data Science Club (DSC) at Indiana University (IU). The IU DSC provides a forum for IU students to develop hands-on skills in data science and analysis. The DSC community consists of faculty and graduates at Indiana University Bloomington. Oleksandra also is the Media Officer in the Ukrainian Studies Organization at Indiana University (UkrSO). The UkrSO promotes Ukrainian studies at IU and in the wider Bloomington and Indiana community. She does her best in planning coding competitions, information sessions, and hackathons as well as social media handling and planning events to build a close-knit community. Her ultimate goal is to become a successful computer scientist and contribute to the development of innovative technologies that can benefit society. In her free time, Oleksandra enjoys participating in coding competitions and volunteering in various community service projects.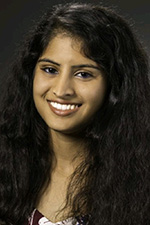 Khushi Jain is a junior at the University of Illinois at Urbana-Champaign (UIUC), pursuing a bachelor's degree in Information Science + Data Science, along with minors in Computer Science and Statistics. Her interdisciplinary background prepares her to tackle IT from a human-centric as well as a technical standpoint. Her major emphasizes bridging the gap between computer science and business and transforming data insights into engaging stories that communicate the business value to stakeholders. Khushi is the Project Director of the Illinois Data Science Club at UIUC. Her personal strengths are attention to detail, creative thinking, analytical reasoning, and perseverance, which she has developed through her education, work, and training in Indian Classical music and dance. Most of her professional experience is based in linear programming and data science; however, her multifaceted education inspires her to explore software engineering, data engineering, and/or cloud engineering positions as well.