By Raleigh Butler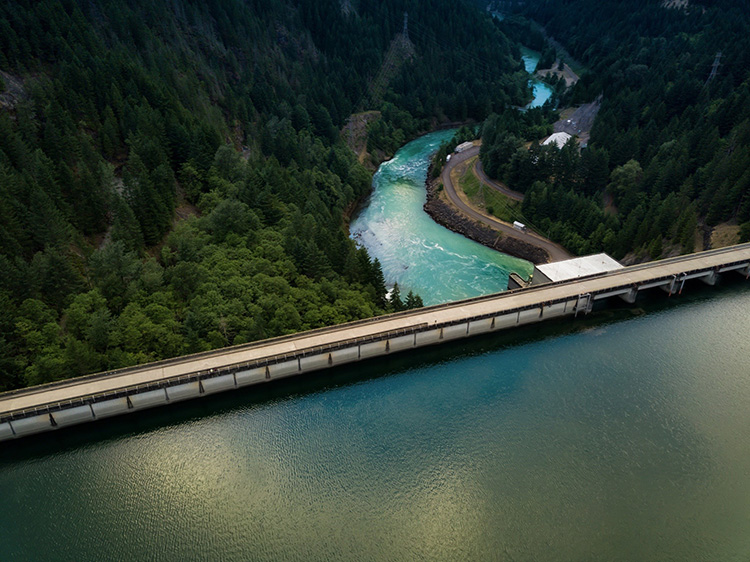 Sustainability is not just achieved through solar panels and windmills. Of course these help, but one organization is working to tackle sustainability on a larger scale: I-GUIDE is a collaborative environment for sharing and using geospatial data. It is community-oriented and works to address sustainability challenges.
"I-GUIDE" stands for "Institute for Geospatial Understanding through an Integrative Discovery Environment." This project is funded by the National Science Foundation (NSF) under the Harnessing the Data Revolution program. Awarded in 2021, the institute is led by PI Shaowen Wang, head of the Department of Geography and Geographic Information Science at the University of Illinois. The institute has partners from across the country, including MBDH collaborators such as EarthCube, CUAHSI, the University of Minnesota, Columbia University, and the Discovery Partners Institute.
As the I-GUIDE site states, "most challenging sustainability and resilience problems today require expertise from multiple domains and geospatial data science." I-GUIDE acts as a main point for qualified entities to access varying types of data. For example, I-GUIDE allows other participating entities to access the data stored in HydroShare, a system from CUAHSI, the Consortium of Universities for the Advancement of Hydrologic Science, Inc. The HydroShare infrastructure can be used to share data as well as analyze and visualize those data. I-GUIDE brings together other related programs. This allows increased knowledge on the subjects of sustainability, and the supporting data. I-GUIDE currently has data being added to it in the fields of water, geospace, geography, and the atmosphere.
"The institutional collaborations facilitated by this project will enable the I-GUIDE team as well as the broader community to explore a wide range of interdisciplinary science questions that leverage an interconnected network of software and cloud infrastructure," said Dr. Anthony Castronova,
Senior Research Hydrologist at CUAHSI. "These types of institutional connections are critical to support water science research around pressing environmental issues that require modern software, data, and modeling approaches."
Environmental issues often present themselves in one way (e.g., a drought) when the problem at hand is much larger than the assumed cause (a lack of rainfall). As the climate changes, droughts and other environmental changes can become increasingly harmful to current ecosystems. HydroShare cultivates collaboration in water-focused areas such as drought conditions, water quality, temperature, and soil moisture. These data act as the first step to help promote sustainability and resilience.
I-GUIDE holds regular webinars. The first in the series, held on March 23, 2022, explored the need for geospatial education when sustainability is growing more important every day. Led by Eric Shook from the University of Minnesota, the webinar emphasized the need for building diverse communities of instructors and learners to build best practices for cyberinfrastructure (CI) literacy, and lower the barriers for learners new to CI.
"The Midwest Big Data Innovation Hub is pleased to be a partner on the I-GUIDE project," said MBDH Executive Director John MacMullen. "This is a diverse and talented team that will have important impacts on key areas of focus for the MBDH, including water data, CI workforce development, and data-enabled resilient communities."
"MDBH is a great example of how our I-GUIDE Partners are organizations and institutions that share common goals and objectives," said George Percival, co-lead of I-GUIDE's Engagement and Partnership Team. "The I-GUIDE Partnership Program provides the pathway for Partners to contribute to and gain from the I-GUIDE activities based on mutually beneficial agreements. As the MBDH objective "to build and cultivate communities around data" is highly aligned with I-GUIDE, it is anticipated that the MBDH and I-GUIDE partnership will benefit both activities."
If you're interested in getting involved with I-GUIDE, please take a look at their News & Events page. The site often lists such events as webinars and symposiums. The I-GUIDE team held its first All-Hands Meeting in May 2022.


Get Involved
Activities to build the community of Midwest researchers and practitioners in the Smart & Resilient Communities priority area of the Midwest Big Data Innovation Hub are continuing throughout 2022. Contact the Hub if you're interested in participating, or are aware of other people or projects we should profile here. The MBDH has a variety of ways to get involved with our community and activities.
The Midwest Big Data Innovation Hub is an NSF-funded partnership of the University of Illinois at Urbana-Champaign, Indiana University, Iowa State University, the University of Michigan, the University of Minnesota, and the University of North Dakota, and is focused on developing collaborations in the 12-state Midwest region. Learn more about the national NSF Big Data Hubs community.