The Midwest Big Data Innovation Hub is developing a community of data science student groups across the Midwest region to share their experiences and best practices. This story is part of a series of student group profiles.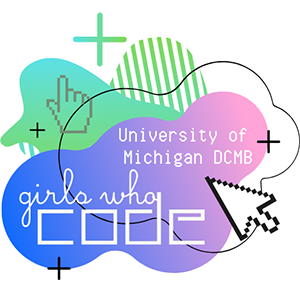 In light of Women's History Month and International Women's Day on March 8th, we talked with the leaders of Girls Who Code club at the University of Michigan about their work on empowering young girls to participate in coding projects and the STEM field by and large.
What are the goals of your group, and who is your core audience?
We are an organization founded by doctoral students from the Department of Computational Medicine and Bioinformatics at the University of Michigan. Our goal is to provide a collaborative and supportive environment for students of all skill levels and backgrounds interested in learning to code. Our club curriculum focuses on computational data analysis and the Python programming language. Participants learn fundamental coding concepts and implement their new skills in their chosen data science capstone project. Our core audience includes girls, women, and allies who support our mission of closing the gender gap in technology.
What kinds of activities have you done previously, and what do you have planned for this year?
Our Girls Who Code club meets weekly from September through May. During the summer, we offer a two-week intensive Summer Experience (SE) program. During club and SE, students participate in live coding lectures, work through paired programming exercises, hear from guest speakers, and complete a data science capstone project. We have also facilitated field trips to the Ann Arbor Google office and connect students to faculty at the University of Michigan for long-term research experiences. Along the way, we have partnered with other STEM outreach organizations at the University of Michigan. For instance, this year, we will collaborate with FEMMES (Women+ Excelling More in Math, Engineering, and the Sciences) and DFB (Developing Future Biologists) to provide hands-on programming activities.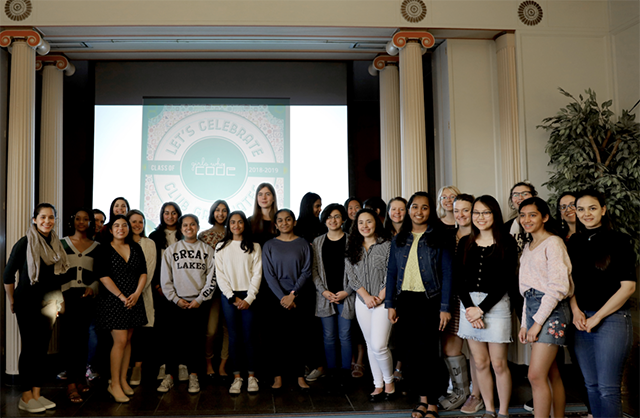 What challenges have you faced in starting or maintaining your group?
A primary challenge we faced in starting the club and SE programs was the lack of live-coded Python for data science curriculum for our target age group (high school). However, given the expertise of our student facilitators, we were able to develop a custom curriculum teaching Python fundamentals and data science skills, including statistical analysis, from scratch. We rely entirely on hard-working undergraduate, graduate, and postdoctoral volunteers, and recruiting volunteers who can dedicate time to this extracurricular activity is often difficult. To help address this challenge, we have started paying our SE instructors. The pandemic created a massive shift in how we delivered our programming, and we had to shift the club to a virtual format within a week. We have continued virtual instruction, and despite its challenges, we have been able to expand our reach.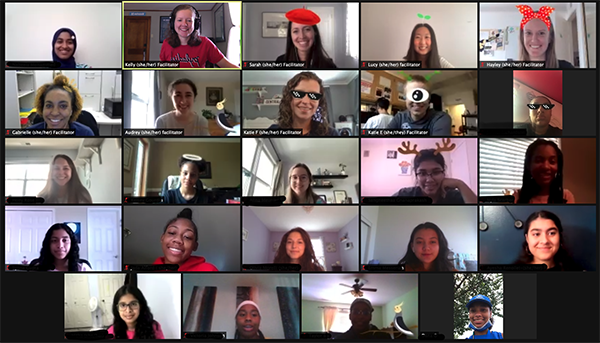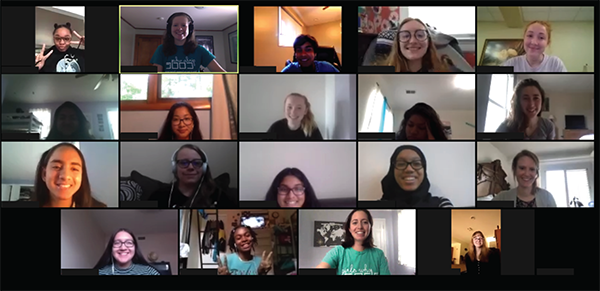 What suggestions do you have for others who want to start a group on their campus, or expand their current group?
Find ways to collaborate with existing organizations so that you can build on their previous work instead of reinventing the wheel. Identify and understand the needs of the communities that you're interested in working with to ensure that your programming aligns with your target audience. It's also a good idea to consider your organization's longevity and plan at the onset for the transfer of leadership responsibilities after the original leadership moves on. Creating documents that allow for knowledge transfer and working with faculty that can provide continuity are two such ways to address this.


Get involved
You can find the Girls Who Code club on Twitter, Facebook, and their website. The club has also compiled resources on coding, online teaching, and fostering diversity, equity, and inclusion on their GitHub page.
Are you a student group leader or advisor? We'd like to hear more about your group's activities. Contact us if you'd like us to profile your organization or participate in our student groups webinar series. You can also join our new Slack community to continue the discussion and make new connections.


About the Midwest Big Data Innovation Hub
The Midwest Big Data Innovation Hub is an NSF-funded partnership of the University of Illinois at Urbana-Champaign, Indiana University, Iowa State University, the University of Michigan, the University of Minnesota, and the University of North Dakota, and is focused on developing collaborations in the 12-state Midwest region. Learn more about the national NSF Big Data Hubs community.