By Aisha Tepede
This story is part of a series on partnerships developed by the Midwest Big Data Innovation Hub with institutions across the Midwest through the Community Development and Engagement (CDE) Program.
Deciding what to do after high school can be overwhelming. There are various academic and career options that are provided but many students may feel uncertain and unprepared to make those big decisions. In central Michigan, high school students from several rural towns have the opportunity to learn about data science concepts for future careers at a summer workshop cosponsored by Central Michigan University and the Midwest Big Data Innovation Hub (MBDH).
Central Michigan University (CMU) holds inclusivity as core to its mission. According to the CMU mission, vision and values site, the institution prides itself on inclusion, and the student body and faculty "thrive on student-centered education and fostering personal and intellectual growth to prepare students for productive careers, meaningful lives, and responsible citizenship in a global society."
The university's dedication to growth goes beyond its current students and into its larger local community. With the institution having a strong and historic relationship with the Saginaw Chippewa Indian Tribe, the partnership allows for the advancement and improvement of community members' quality of life. With Native Americans being underrepresented at major points in the academic data science pipeline, it speaks volumes that the university is seeking collaboration to engage with high school students early in their career planning and help them understand potential career paths in data science.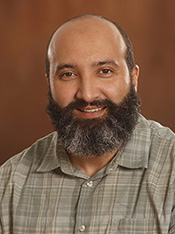 After seeing the lack of programming geared toward at-risk high school students in the community, CMU faculty members, Dr. John E. Daniels and Dr. Mohamed Amezziane developed a proposal to create a data science workshop for high school students from underrepresented and tribal communities. Daniels and Amezziane stated, "We wish to target students who are unsure about their future but might not be considering college due to financial issues or uncertainty in a major. Often, these students come from underrepresented groups and are overlooked as potential university students."
With support from the MBDH, CMU will partner with several high schools in rural central Michigan to offer a 5-day summer workshop at CMU, introducing approximately 35 rural and underrepresented high school students to data science. Participants, including student members of the local Ojibwa Tribe, will be recruited with the support and recommendations of their local high schools.
Upon completion of the workshop, students will be more familiar with data science, will analyze data using open-source statistical software (R), and will learn how to prepare and give a professional presentation summarizing their assigned research project. The context of the assigned learning modules and project will be on making healthy lifestyle choices (nutrition, alcohol/drugs). Data used in the workshop will come from selected sources, such as the National Health and Nutrition Examination Survey (NHANES). According to the website, NHANES is a resource that consists of demographic, socioeconomic, dietary, and health-related questions designed to assess the health and nutritional status of adults and children in the United States.
Central Michigan University's Data Science program was started 18 months ago and is attempting to generate interest among the local student population. The flexibility and versatility of data science provide an opportunity to attract and recruit students who might not fit the typical college-prep template. Not only does the program hope to foster students' interest in data science but the CMU Admissions staff will also offer assistance to students on how to apply to data science programs, fill out Free Application for Federal Student Aid (FAFSA) financial aid forms, and address possible application barriers that would prevent students from completing a successful admission application.
Through best practices and student feedback from this 5-day program being evaluated, there are plans to make this a yearly event. Overall, the university hopes to see an increase in the number of students pursuing Data Science as a major at CMU or other regional colleges and universities. In addition, by personalizing the data sets, Daniels believes the students will connect how using statistical software could be used to make better decisions in their own lives.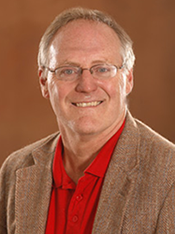 Our workshop will focus on making healthy lifestyle choices," Daniels said. "Instead of preaching about smoking, drinking, or texting while driving, we hope to use data science as a vehicle to demonstrate the consequences of one's lifestyle choices and at the same time learn about all of the tools and techniques data science has to offer. The methods we will be teaching can be applied to a variety of research questions and data sets. Perhaps this will inspire some students to recognize the value of data science and to pursue it in higher education."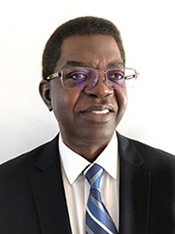 Dr. Jeff Inungu, CMU Professor and Director of the Master of Public Health Program, believes that by using the lens of public health and data science, "Experience and integrative learning offer students opportunities to gain skills that are highly desirable and prepare them to become leaders who are able to meet the ever-changing challenges of promoting, protecting, and enhancing the health of vulnerable communities."
Regarding the long-term goals for the workshop, Daniels says, "Overall, the program will continue to focus on data science, reinforce the healthy lifestyle context, and gradually increase the number of workshop participants. The desired outcome is a steady increase in data science majors in our geographic area."
When the workshop concludes, the team will work with the MBDH to assess the impact of the project and make resources available for faculty at other institutions to use in developing similar events on their campuses.


Get Involved
This work is supported by the National Science Foundation through the MBDH Community Development and Engagement (CDE) Program.
Contact the MBDH to learn more, or if you're aware of other people or projects we should profile here. We invite participation in any of our community-led Priority Areas. The MBDH has a variety of ways to get involved with our community and activities.
The Midwest Big Data Innovation Hub is an NSF-funded partnership of the University of Illinois at Urbana-Champaign, Indiana University, Iowa State University, the University of Michigan, the University of Minnesota, and the University of North Dakota, and is focused on developing collaborations in the 12-state Midwest region. Learn more about the national NSF Big Data Hubs community.